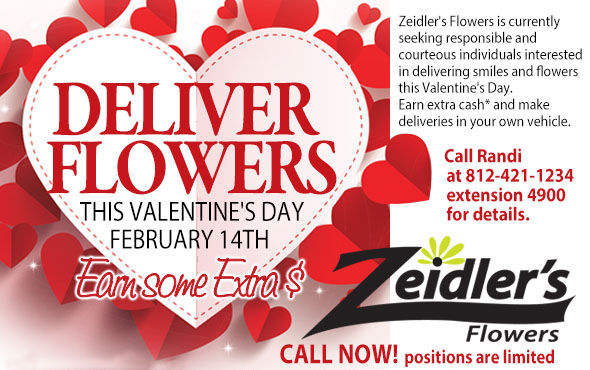 Zeidler's Flowers is seeking temporary contract drivers to deliver flowers on February 14, 2022.
Paid per stop for each successful delivery.
Call Randi (812) 421-1234 ext. 4900 for details.
Please leave a message and we will return your call.
Must be over 21, have valid driver's license, proof of insurance required and clean driving record; h
ave an appropriate vehicle such as a van, hatchback, or SUV; b
e familiar with the local area and interested in working as an independent driver.